It is the 10 Day You Challenge! The button is below so that you can join in on all the fun!
Here is the run down on this link up: Link up every Tuesday starting on August 14th with ten secrets!
And then go until we hit one picture of yourself on October 16!
Wow, that seems like a long time you say? Well we hope you link up to as many as you can and complete the whole challenge. Hopefully by spreading it out that far and making it once a week, you are able to have fun with it. Plus it helps with that writer's block :-)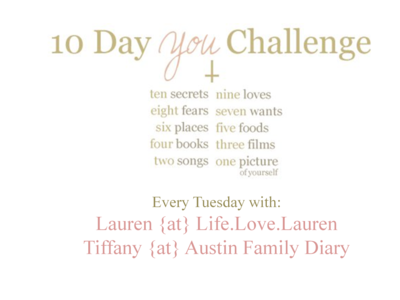 I think this will be lots of fun! Can't wait to see everyone's answers!