Yep, today is the day where I finally made a button! It is on my sidebar so feel free to grab it! I plan to go around this weekend and grab buttons from my favorite blogs. As of now I am not using Passionfruit or anything fancy, but let me know if you want to swap!
Here is the fancy button! (okay not that fancy, but I am glad I finally did it!)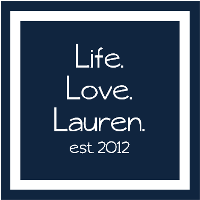 I think that is all for now. I am off to go enjoy my Saturday.
xoxo!