I have never made myself a bucket list.
I don't mean to sound morbid, but you never know when your time will come.
So I am going to take this as if I found out I was going to die soon, what two things would I want to do?
This took me forever to think of. BTW! haha :-)
I would like to land that dream job and have that dream house. (Is that one or two?!)
I want to go on a huge girls vacation! All the best girls in my life on a beach having fun!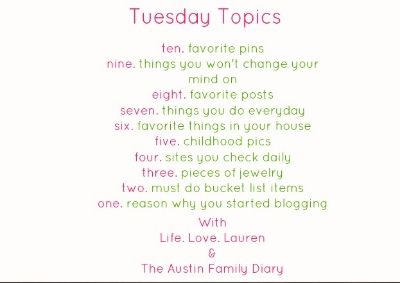 Another thing on my bucket list that I wanna do is meet all my favorite bloggers! One of my favorite bloggers is Erin! She is super beautiful (I mean check out her engagement pics!) and she is a great writer and I just really want to meet her. I think that she would be a BFF if we were lived nearby!
Check her out and join in our giveaway!