Gah! Remember the good old days of Tuesday Topics?!? I loved it cause I always had fun things to write about and read at least one day a week!
This time I am doing a one time link up with some fab ladies and I hope you join us!!!
We all link up on the last Friday of the love month (aka the 28th)
Here is the prompt we are using. These are starters to sentences and you just finish them off!
I am always happy when he is around.
I want a puppy
THEN
you have your boyfriend, husband, significant other, best friend, whatever, finish those same sentences!
This will be the first...and possibly last time I will convince Kevin to make an appearance on this blog! HAHA!
Oh and the ladies that are hosting this with me? They are awesome, check them out!
Samantha!
She is totally one of those best friend type of girls. She even posted about how we pretty much could finish each other's sentences if we could just live in our sweatpants in the same city and watch Gilmore Girls!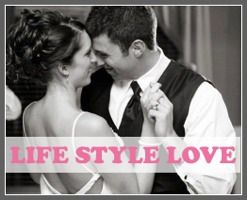 Lisa!
I knew her IRL (in real life) before I knew her blogging! I wish she would move back to me here in
sunny AZ
but she is starting what is amounting to a beautiful family! She is one of the
kindest girls
you will meet!
Jessa!
I met her while she was living in AZ! She has a super nice husband named Gary and they are off on their next adventure in West Virginia.
We hope you link up with us! Have a happy weekend!!